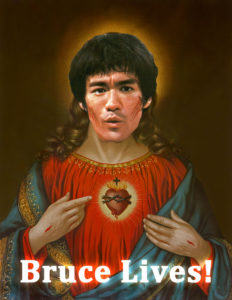 We are awash in despair, desolation, and desperation. Now, more than ever, we need the spiritual revival provided by Reverend Woo. Let Reverend Woo's righteous sermon cleanse your soul. 
Rev. Woo joins a group of talented performers for Radical Acoustic:
Sat. March 23 @ 7pm
Cafe du Soleil
200 Fillmore St. (at Waller) in SF
Radical Acoustic includes live music from Marcus Duskin, Terri Saul & Eric Hughes, Barbara Jaspersen, and Andres Lozano, and a sermon from Rev. Woo.
Free admission
(donation requested)